What To Look For Hiring Solar Energy Installation Company?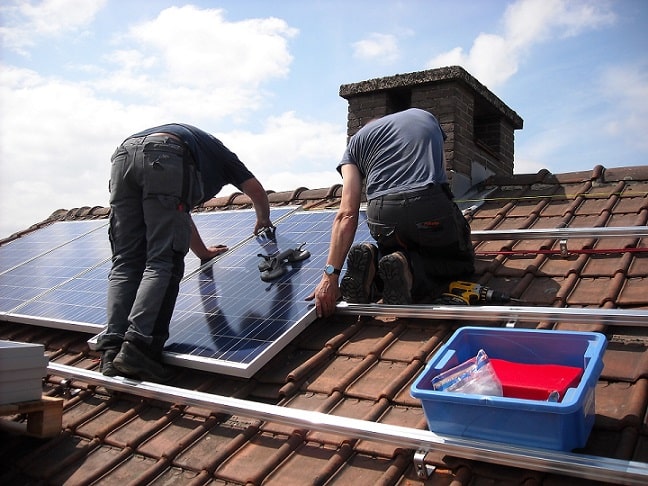 When you buy a home solar system, it's crucial to choose an installer carefully. Choosing the wrong one can cause damage not only to your property but also to the equipment that may be installed and prevent the proper performance of what was purchased.
Bids and site assessments are usually free, so don't be afraid to get multiple quotes. This will ensure that you can find the best contractor with whom to collaborate.
Gather Information
Start by checking out your local resources via SEIA (Solar Energy Industries Association)'s website or other industry associations in your area.
Oftentimes these organizations can provide recommendations as well as offer insight into how they work towards green energy initiatives (be sure not pass up opportunities provided through utility companies).
Look for Reputable Companies
Research for reputable, professional solar suppliers or photovoltaic system installers. This means one who has an electrical contractor's license plus documented training and field experience installing residential PV systems.
NABCEP (North American Board Certified Energy Practitioner) certified installers have passed a rigorous exam that proves an advanced level of training and expertise so you know your installation will be done right from the beginning.
Work with contractors who have been in the PV or electrical contracting business for a long time and have completed numerous projects.
Because if something goes not wrong with your installation, you can call them up.
Verify the license or credentials
When choosing a solar installer, it's important to consider the license and credentials of that company.
Some states require installation licenses for specific equipment; make sure you verify whether or not this is necessary for your state.
Checking with their Secretary of State can show if required reports are up-to-date as well when considering an installation service provider.
Check Online Reviews (Testimonials & Complaints)
Keep an eye out for companies with a history of complaints to the Better Business Bureau or licensing board.
The BBB has information on company ratings and customer reviews, but it's important not to trust other customers' experiences too much.
Because they may be one in a million. You can also investigate online if there are any patterns among reviews that seem suspicious before you make your final decision about hiring them as well.
Get Written Proposals
We recommend that you get written proposals from several companies with clear specifications, costs, and annual energy production.
When talking to vendors, be sure to ask for customer references so you can speak directly with them about your needs before making a decision.
Get a Strong Contract
Get a written contract with all the components, services, and permits you need; payment schedule and terms for completion of work; the time frame in which it needs to be completed by; statement about quality assurance – code compliance, warranties & guarantees from the contractor.
If leasing system as well makes sure someone is responsible for removal/installation when needed or who should do post-installation roof inspection if an outside company installs panels.
Know The Permitting Requirements
Make sure the contractor you select is willing to take care of all permitting requirements and that your installer completes any necessary building or fire codes.
This can be a time-consuming process with high costs, so it's important for both parties to know what they're getting into before agreeing on anything else.
Examine Warranties
When you buy a solar system, your vendor or leasing company should provide a warranty.
Read all warranties very carefully and ask questions to ensure that they will serve their purpose in protecting you from damages if anything goes wrong-whether by accident or on purpose.
Solar panels have a warranty for 20-25 years that is typically at 80% or more of original capacity.
The inverter's warranty will be 5-10 years but may also come with limitations depending on the manufacturer.
You should make sure to find out if the warranties cover everything in your system, like solar panels and inverters because chances are they'll exceed their lifetime due to how durable this type of equipment can be.
You may be required to complete maintenance and repair requirements as part of the warranty.
Make sure you understand who is responsible for fulfilling system warranties (installer, dealer, manufacturer, or leasing company) and what you need to do to enforce them.
Protect your home and property with a warranty that covers an installer's responsibility for any damage to the roof or other structures during installation, as well as damages to your home from their work.
The warranty should also cover injuries; both you and anyone else who could be injured by this person's mishandling of heavy materials is protected under it.
When leasing a solar system, make sure that the roof warranty covers both installation and removal of your new panels.
The contract should state who is responsible for removing the old equipment at the lease end so you can restore your home to its original condition.
Lightning strikes and other electrical surges are common events and can damage your inverter.
It's important to make sure that the warranty is able to cover any potential damage from lightning strikes or other electricity-related incidents so as not to void your warranty in case something goes wrong with the function of components.
A warranty is never a guarantee. Find out who to contact if there's ever an issue, and don't forget that new regulations require contractors hold bonds or other financial arrangements in place to ensure warranties are honored.